This blog post has been published on 2015-01-27 and may be out of date.
Am Wochenende habe ich mal wieder ein neues Tool ausprobiert: "Blackfire" ist ebenso wie "Insight" von SensioLabs entwickelt und kann die Performance einer PHP-Anwendung "on the fly" analysieren und visualisieren.
Die Installation besteht aus folgenden Komponenten:
Probe: dies ist die PHP-Extension welche wir auf dem Server installieren
Agent: Dies ist ein Programm, welches ebenfalls auf dem Server installiert wird und die Performance-Daten zu blackfire.io weiterleitet, wo diese dann visualisiert werden
Client (optional): ein CLI-Tool um PHP-Profiling auf der Kommandozeile auszuführen
Companion: dies ist eine Chrome-Extension, welche auf Knopfdruck das PHP-Profiling ausführt
Website: die blackfire.io Webseite zur Darstellung der Ergebnisse
Die Installationsanleitung ist innerhalb von zirka 5 Minuten abgearbeitet und schon kann man schnell und bequem die Leistung / Performance von Änderungen testen und die entsprechenden Ergebnisse miteinander vergleichen.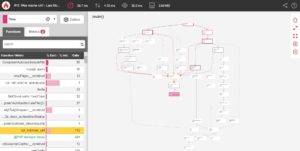 PS: wer noch mehr Information benötigt sollte sich Xdebug lokal installieren bzw. aktivieren und die Profile-Daten anschließend via WinCacheGrind (Windows) oder direkt via KCachegrind (Linux) auswerten und visualisieren.